Welcome to Antony Woodland Garden's Q&A where you can post your questions for our Head Gardener Vaughan.
Vaughan is the perfect person to give help and advice on a wide variety of gardening topics. His love of gardening stretches back to his childhood. Where as a boy, he could be found pruning, weeding and mowing the family garden. Over the years his interest in horticulture developed further and deepened through is involvement in plant-hunting expeditions.
Vaughan appreciates the value of plant collections as a resource for the world where ecosystems are at risk, and he is committed to developing landscapes with sensitivity to the environment.
What sort of questions can I ask?
We have hundreds of varieties of trees from camellias, magnolias and rhododendrons to birch and great oaks. As such we have a vast knowledge to share and you can ask pretty much anything you like. For example, you might have a favourite tree in your garden and you want to know how to prune it. Maybe you want to know if it needs feeding during the growing season. Perhaps you've noticed some odd looking marks on the leaves and what to know if you should take action?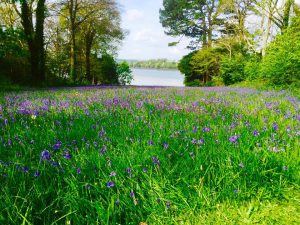 You can ask questions about shrubs and flowers here too. We have some fabulous wild flowers at Antony Woodland Garden and we do all we can to create the perfect environment for them to thrive. We will share our knowledge with you so that you can enjoy the festival of scent colour that arrives with warmer weather in your gardens' too.
Where can I read the answers?
Check back here regularly. You will be able to read the answer to your own question as well as browse questions that others have asked, making this a great resource for all.
The Carew Pole Trust is committed to using the garden for research and education for all. Please use the form below to ask your question.
Ask a question here:
View all answers:
Sorry, but nothing matched your filter